We know it's easy to reach for beauty or household products without really thinking about the production behind them, but nowadays with the range of things available, it's easier than ever to go cruelty free!
You may well already be cruelty free (hi-five if you are!) but if not, we believe in making a specific decision. To draw a line and only buy cruelty free products from now on, shifts something mentally and keeps it at the forefront of your mind. This makes it easier to follow through with your actions. 
This is obviously a subject close to our hearts with our polish being both cruelty free and vegan. If you need some ideas of new brands to try when making conscious choices in the future, you can find a really helpful service by Peta here. You can enter any brand name into their database and they will confirm whether it's cruelty free!
Right, on with this weeks blog.. as we're so passionate about cruelty free, vegan and non toxic products, we thought it would be a good idea to highlight some crucial reasons to switch out your old products for cruelty free alternatives.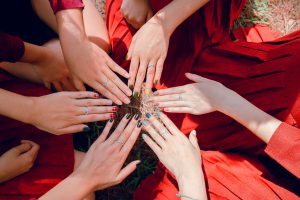 1. animal testing for cosmetics is unnecessary
To formulate their products, companies can choose from a list of over 7,000 ingredients that are already proven to be safe. This just proves that they don't need to test more ingredients on animals. Humane alternatives are out there, and they're becoming more accurate as technology improves. 
Livoliv are extremely proud to be part of the PETA Beauty Without Bunnies Programme, as all of our nail polishes, hand creams and cuticle oils are 100% cruelty free and vegan.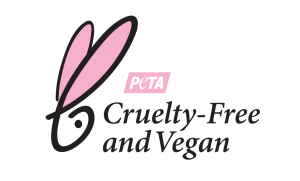 2. it's better for the planet
Switching to cruelty free is a great excuse to give more thought to your purchases. By only buying the items we need, or actively reducing the items we don't need (we've all been there) it reduces the overall amount of waste we produce as consumers. 
The chemicals that are commonly used in products tested on animals are harmful not only to those that apply them on their skin, but to the planet. Chemicals that are hard to pronounce don't belong on our faces, nails or skin! Instead, opt for more natural ingredients that are better all-round choices for us and the environment. 
Did you know, Livoliv are official resellers of Lucy's Soap Kitchen? Lucy's handmade natural soap and skincare is designed to bring calm to sensitive skin and to ultimately help reduce your synthetic chemical overload.
3. it opens up a whole new world of healthier products 
When you choose cruelty free, chances are you're not JUST choosing cruelty free. Like us here at Livoliv, many cosmetic companies are also non toxic, meaning no nasty chemicals and completely 100% vegan. 
Our skin absorbs everything we feed it and using products full of parabens, fragrance and harmful chemicals isn't a healthy habit.

 
There is absolutely no need for any chemicals to be in cosmetic products. Check out our hand creams for example, made with essential oils such as yang ylang, geranium and lemongrass- they not only smell amazing but seriously do wonders for your hands!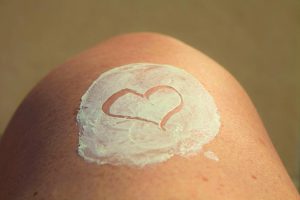 4. you don't have to sacrifice on choice or quality
As consumers are getting more clued up on what goes into their beauty products, big brands and independent brands alike are reacting. You are no longer restricted to a handful of shades in your local village healthstore. Now there is a HUGE range of cosmetic products on offer all over the internet and the high-street. No-one can say they have to sacrifice anything by choosing cruelty free. 
Livoliv have over 100 vegan nail polishes… trust us, you'll be spoilt for choice! 
Quality is not something we take for granted. We strive to ensure all of our polishes are absolutely perfect and we are always coming up with new and exciting colours and magical nail polish transformations. 

5…it just makes you happier!
Knowing that you are making an active choice to improve your health and wellbeing, avoid unnecessary animal cruelty and do your bit for the environment should make you feel good! 
As a community, we all want what's best for us and it's so great to see such a huge shift in the right direction in recent years. Let's hope this momentum continues!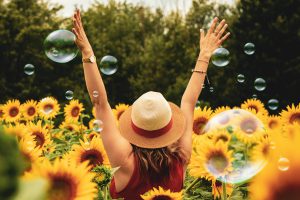 We hope you are all enjoying this beautiful spring sunshine, did you get a chance to read last weeks blog? It was all about spring fashion trends and how these can inspire our manicures.
That's it for this week, keep an eye on our social media pages for updates as always. 
Liv happily….
The Livoliv team x