Vegan beauty is on the rise! gone are the days where you have to 'make do' with the poor choice of cosmetics in the dusty corner of your local health food store.
Huge, international brands are realising the demand for vegan and cruelty free products and jumping on the bandwagon- hooray! In this week's blog we take a look at why Veganism is on the rise and roundup our favourite vegan cosmetics!
why are people switching to vegan beauty products?
Veganism's popularity can, in part be as a result of the rise of Veganuary. Motivated by health, environment and animal welfare concerns- thousands pledge to start the new year following a vegan lifestyle. Their experience is so positive, that they end up switching completely vegan or reduce the use of their non-vegan products.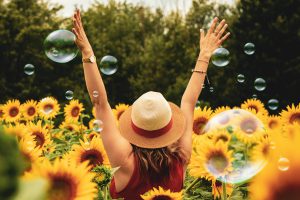 the statistics
According to research carried out by The Vegan Society in 2016, there are estimated to be around 540,000 vegans in the UK alone.
Around 360,000 people also describe themselves as lifestyle vegans, who commit to only using or buying cosmetics and clothes free from animal products, for example.
the influence of social media
Social media has had a big part to play in the rise of the plant-based lifestyle.
Celebrities like Ariana Grande, Miley Cyrus and Ellen DeGeneres are some of the well-known figures who don't eat animal products, while #vegan has more than 61 million posts listed on Instagram.
There are a whole host of useful websites out there to help you understand if a product is vegan. Why not have a read of our recent blog, where we outline what to look out for in a non-vegan nail polish?
our favourite vegan and cruelty free products
If you're dedicated to a vegan diet, chances are you also refrain from any animal derivatives and cruel animal testing methods. We've rounded up a selection of our favourite vegan cosmetics in the spotlight right now.
mascara by too faced
If you're not already familiar with this award winning mascara – where have you been?! This really does everything and more: curls, lengthens, volumises, thickens, not to mention its the blackest formula around and is full of collagen and fibres to make your lashes appear fuller.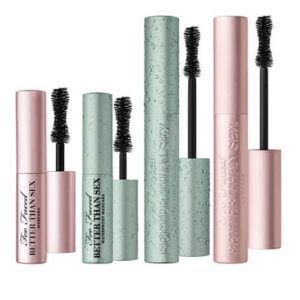 foundation by fenty beauty
The hottest new vegan foundation on the block comes from superstar turned cruelty-free makeup mogul, Rihanna. The medium to full coverage foundation offers an incredible 40 shades from pale to dark, so it's the perfect vegan choice if you struggle to find the right shade. It's available at Sephora and on the Fenty Beauty website- it's also available in selected Boots stores across the UK.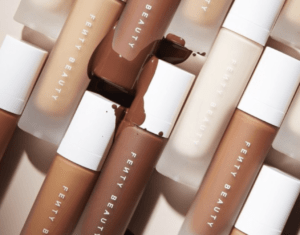 eyeshadow refills by the body shop
With almost half of The Body Shop's entire range ticking the vegan friendly box, you can swap your whole make-up routine easily. Start with their super pigmented eyeshadow refills, ideal for any statement eye and available in a wide range of colours. They are also a steal at just £5 each.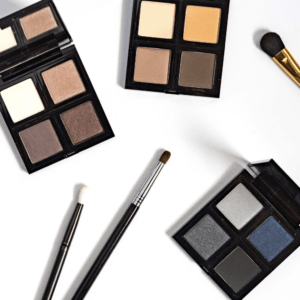 superdrug b.velvet matte lipsticks
Superdrug is here to save the day with their fantastic B. cosmetic range. Vegan AND super affordable, the B.velvet matte lipsticks are available in 12 shades with a formula containing shea butter for a luxurious, velvet feel.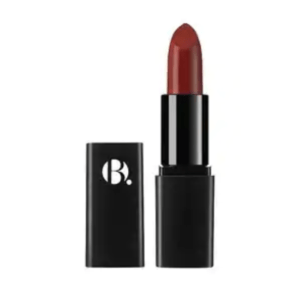 reusable make-up remover pads
Remove your make-up guilt free with some reusable bamboo remover pads! Amazon are the best value for money- 16 pads with a laundry bag for £12.99, although there is a vast amount of businesses now offering these alternatives to wet wipes. Check out this article, outlining why they are so bad for our environment.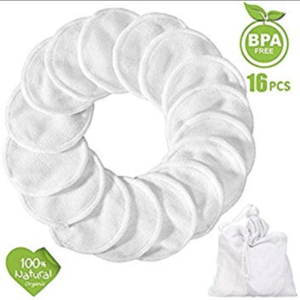 nail polish remover by livoliv
When you're done with your latest manicure (hint: use Livoliv vegan, cruelty free and non toxic nail polishes!) you want to reach for a remover that's not going to damage your skin with any unnecessary chemicals. The lemongrass and ginger fragrance doesn't leave a harsh lingering chemical smelling and it's 5-free!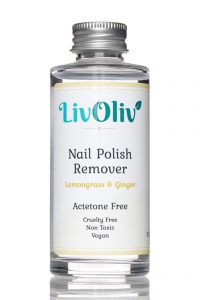 a note from us
We are eagerly awaiting the sunshine, it's attempting to peek through the clouds so we know it's definitely on it's way! We have some great pastel shades for the summer months, or if neon is your thing, check out our collection of super bright, statement shades.
Soon we will be launching our brand new 'Girls Night Out' collection, keep an eye on our Facebook and Instagram pages for more information!
Liv happily…
The Livoliv team x