Welcome to the latest Blog from the LivOliv Nail Desk…. This Month We've Got Festival Fever!
Coachella kicked off the annual festival season over in Palm Springs the other weekend, Spring is finally in full swing here in the UK and we're all looking forward to getting outdoors more in the coming months.
From food and beer festivals, glamping at classical and folk festivals to full on partying at Glastonbury, the popularity of outdoor events show no sign of waning, with more and more popping up around the country each year.
So we've scoured the High Street and put together the perfect festival fashion and beauty – all the essentials you need to look stylish and feel comfortable too – plus we have a list of the best events around the country for 2018!
Fashion
When it comes to choosing what to wear to festivals you've usually got two choices – dress for comfort or dress for style … but we think if you shop wisely there is actually a way of achieving both:
1. Main Outfit.
Denim is always a good option for outdoor events but it can feel quite hot in warm weather and if it gets wet, can take ages to dry out so it's generally better to wear something a bit lighter and have other layers you can take on and off.
Pretty sundresses always look great but sometimes shorts are more practical so we think this playsuit is the perfect combination of the two!
With the floaty-ness of a dress but the comfort of shorts, a tie waist which makes it super flattering and a neutral monochrome print, you can layer this up and look really stylish whatever the weather.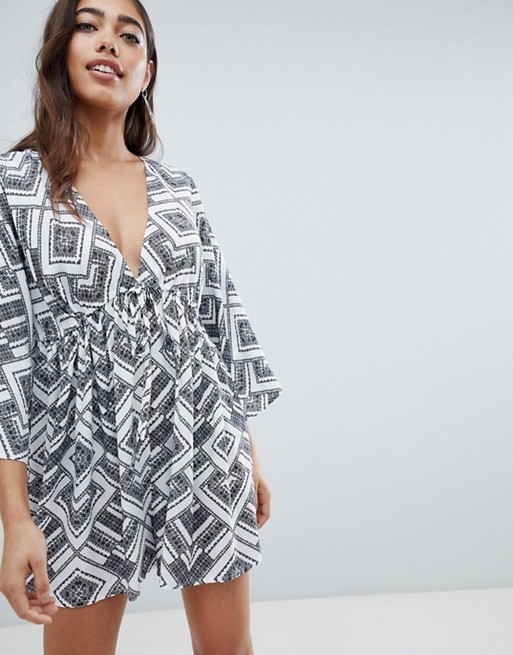 2. Extra Layers.
Now this part of your outfit is where you can either have some fun and go for full on festival vibes or keep things more toned down and chic!
Either way, to start with a decent black bikini can be worn as underwear, which means you can easily pop the top down of the playsuit if you want to catch some sun.
We like this one from River Island because it's a nice supportive shape and has a bit of embellishment for additional glam:
Then a simple black camisole over the top of the bikini will give you a little extra warmth.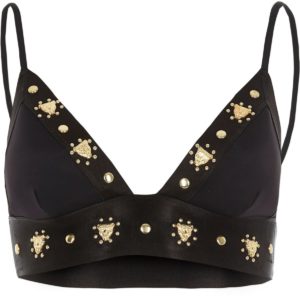 Over the top of the playsuit, a kimono adds extra festival style or a lightweight cardigan can be popped on when you need more warmth.
Keeping with the monochrome look, a sheer kimono adds some texture with this pretty star print: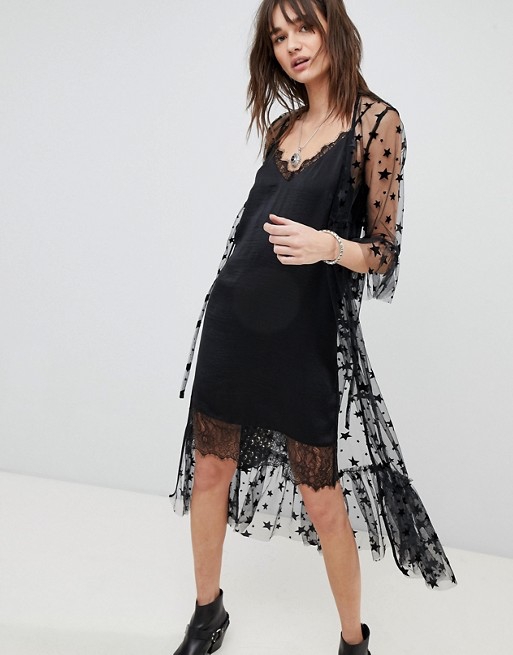 …. or a print clash always looks fabulous and this Free People, burgundy kimono adds some colour but is also going to be super wearable once the festival season is over: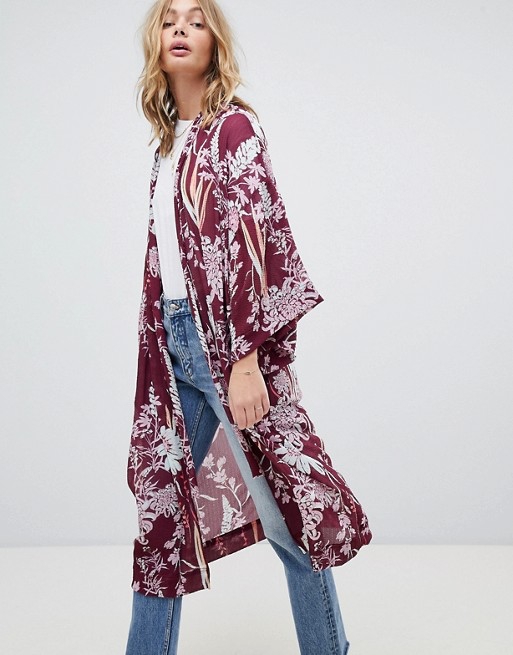 A casual jacket completes the main part of the look and this is when we would go for some lightweight denim: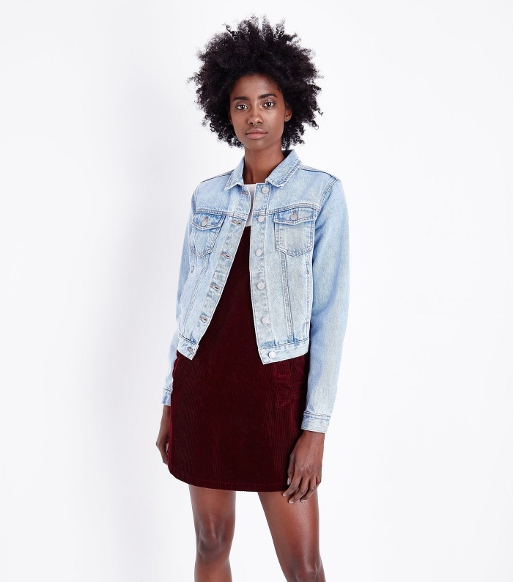 3. Footwear
Comfort is a big priority with this part of your outfit, along with protection from the rain, so a classic lace up ankle boot but with the addition of a pretty floral print is perfect: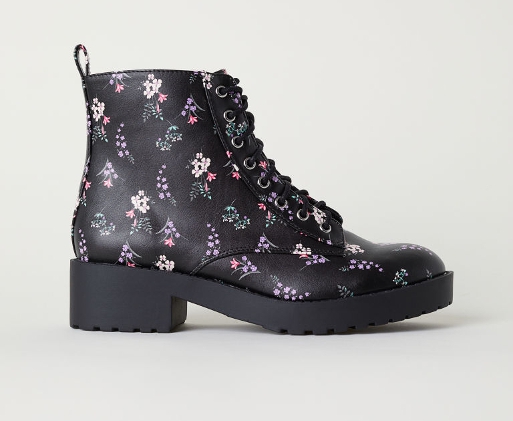 Or if you prefer traditional wellies, Joules have a very pretty floral pair,  or you could go all out with a high-end pair of Hunters which come in a ton of colours – we're loving the space age silver ones!
[envira-gallery id="16030″]
4. Rain protection.
So as well as your boots, you obviously need some kind of outer layer that's going to protect you from the festival rain which is pretty much guaranteed in this country!
New Look have some lovely pastel anoraks at the moment which are long enough to give you really good coverage, but are still quite lightweight to pack down into a bag – we're loving the lemon yellow which would look gorgeous with the light blue denim jacket and monochrome playsuit: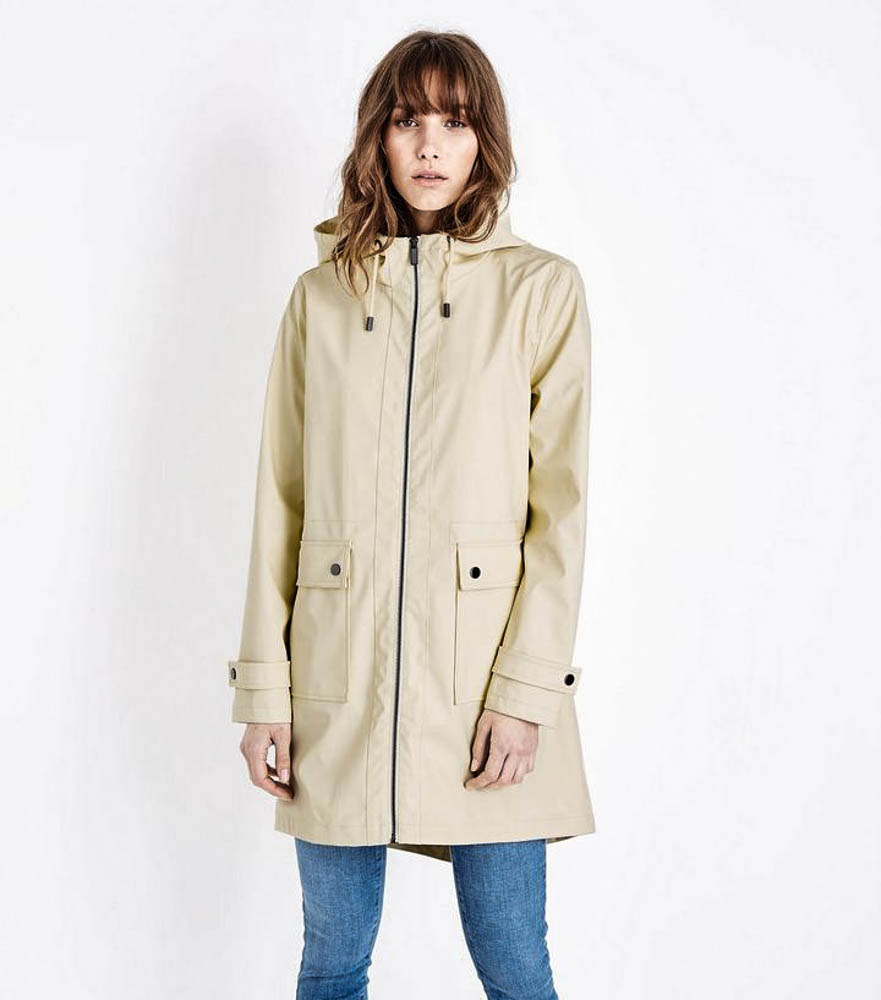 5. On to the fun stuff – accessories!
Every festival goer needs a hat and a lightweight, wide-brimmed trilby is the perfect compromise between chic and practicality, we're loving this one from Zara: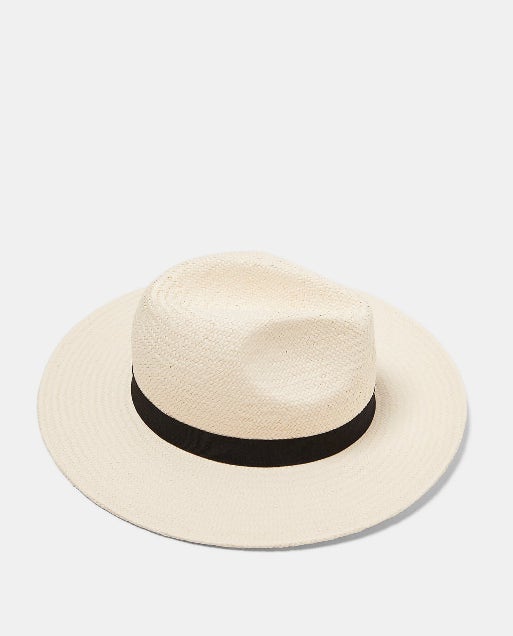 Sunglasses: There are so many fantastic and affordable options around this year and the cat eye shape is everywhere, along with more traditional aviators.
This dark grey pair would look fabulous with the playsuit: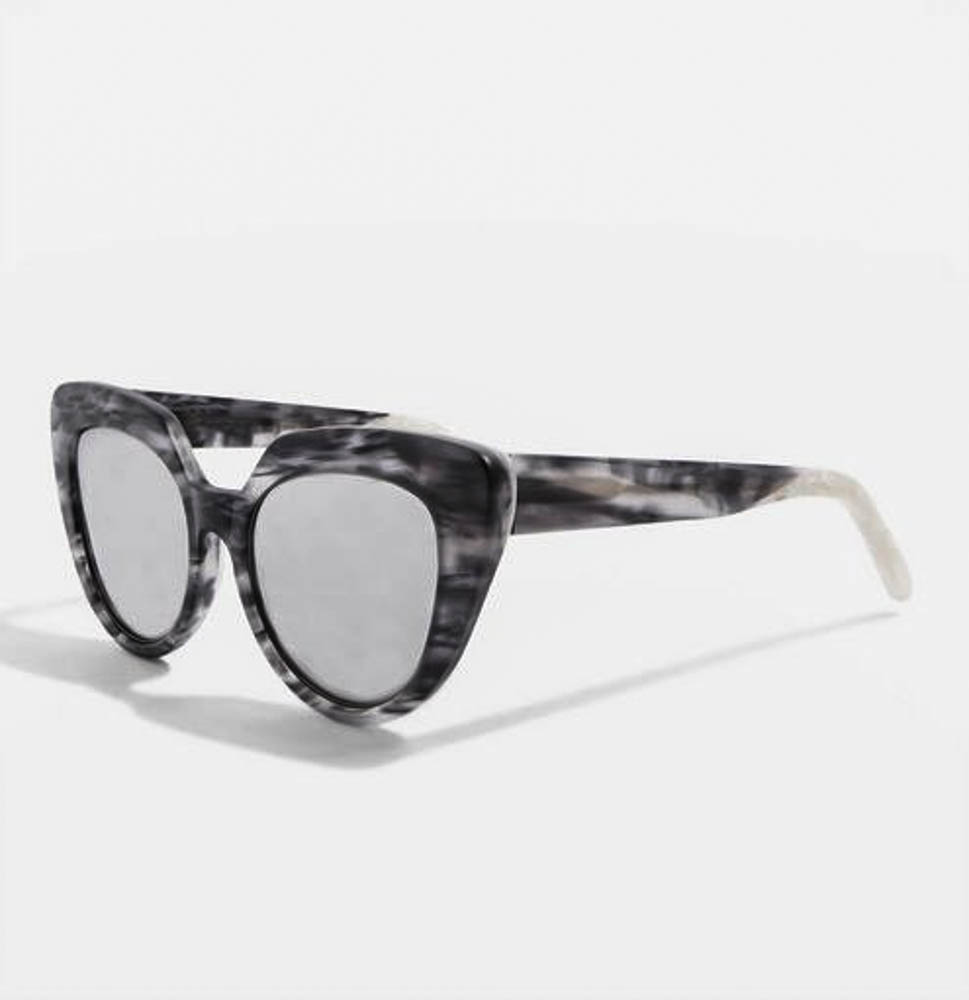 ….or switch up a classic aviator with a pretty metallic blush finish: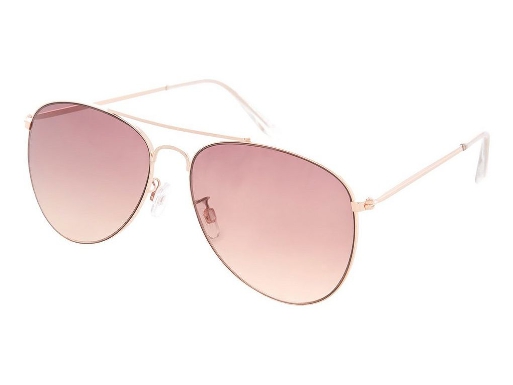 You can't go to a festival without some boho jewellery and statement earrings are a must: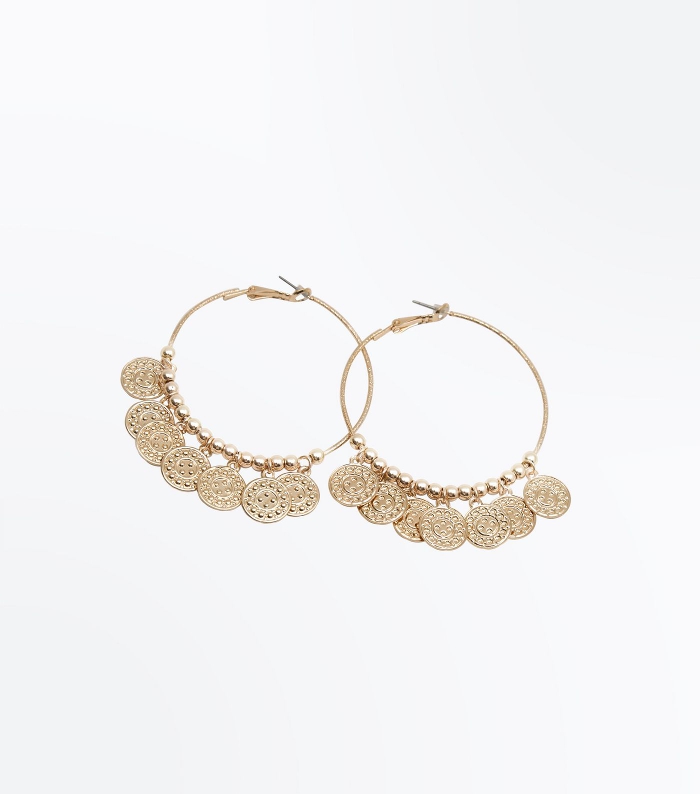 Along with a lariat style necklace that will fit the neckline of the playsuit perfectly: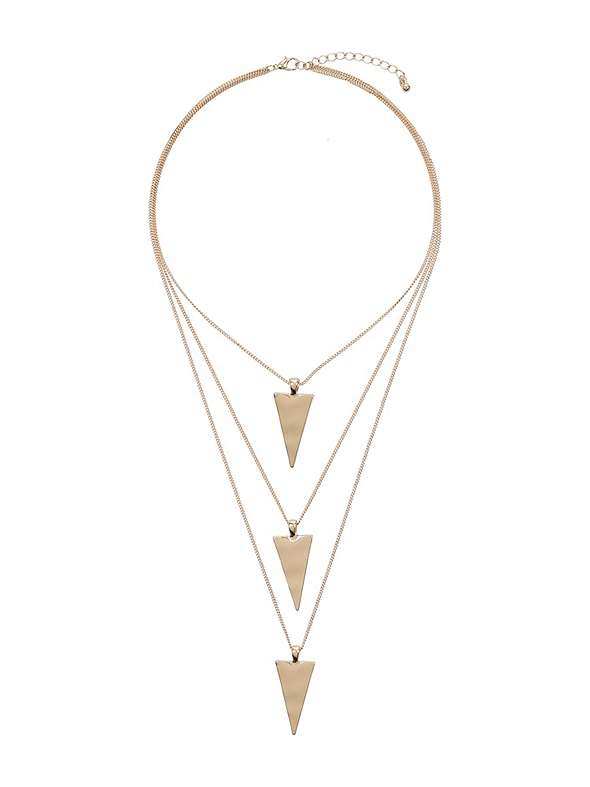 And finally, you need a practical but stylish bag!
We would actually go for 2 – a small cross body to keep essential things like your phone and a bit of money in – this pale pink camera bag,  is a neutral colour and a great shape for fitting plenty of things inside it …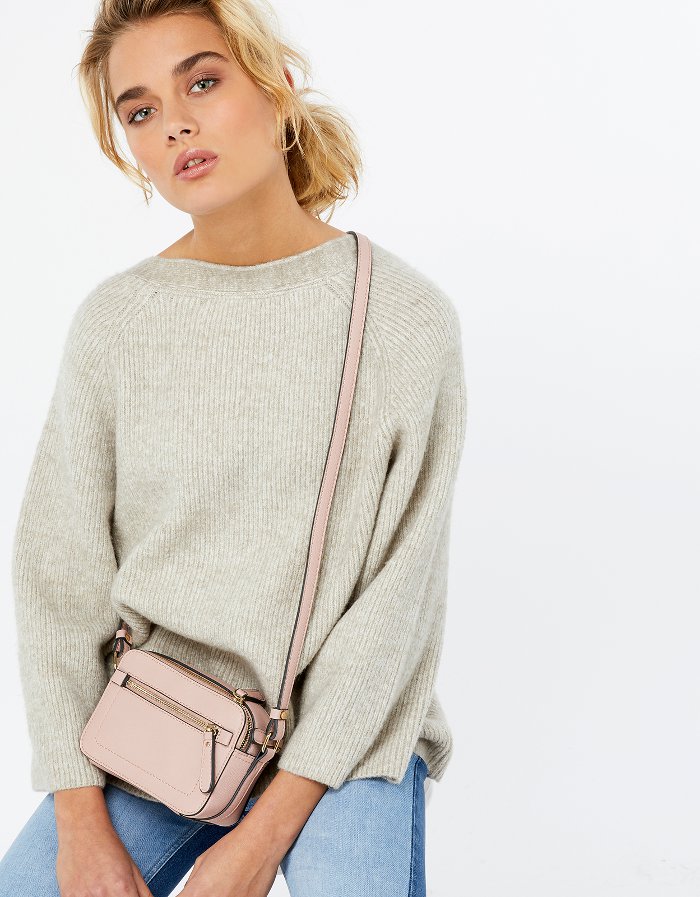 … and this pretty backpack (classic Cath Kidston Oil Cloth, canvas and leatherette), will coordinate well with the denim jacket and lemon anorak plus it's the perfect size for a few things like extra layers: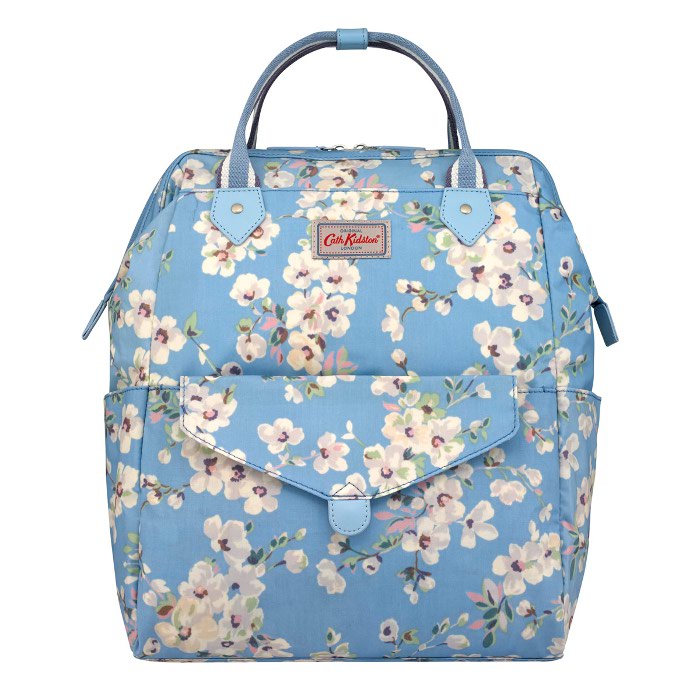 ---
Beauty
Much as you want to be wearing the right things to a festival, you also need to protect your skin and have some fun with your makeup too because let's face it, when else can you walk around as an adult looking like a unicorn?!
You also need longevity for the long hours outside in a field and for whatever you use to withstand the heat (being positive here?!).
So here's our top beauty picks:
6. Protect and perfect your face!
Sunscreen is an absolute essential, but you probably want a light foundation too and for it to last all day, luckily there are some fantastic fixing sprays around.
Bare Minerals have a natural sunscreen which doubles as a face powder so it's perfect for travel: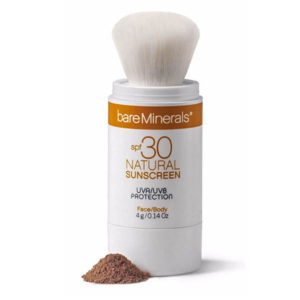 You can also apply this sunscreen powder over the top of foundation if you want the extra coverage.
Combine this with an Urban Decay travel size setting spray and you are good to go for 12 hours!: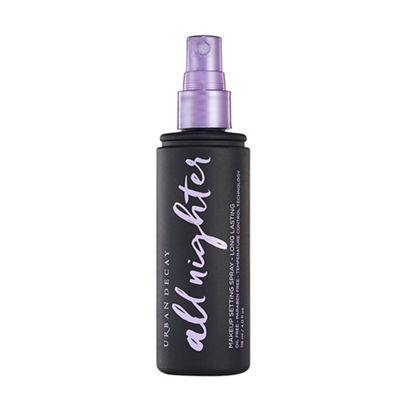 7. Eyes
You probably don't want to be worrying about doing any complicated eye makeup, but defining your eyes with a really good eyeliner and mascara makes such a difference to the face!
Having tried what feels like every black eyeliner known to humankind, we know this one is amazing: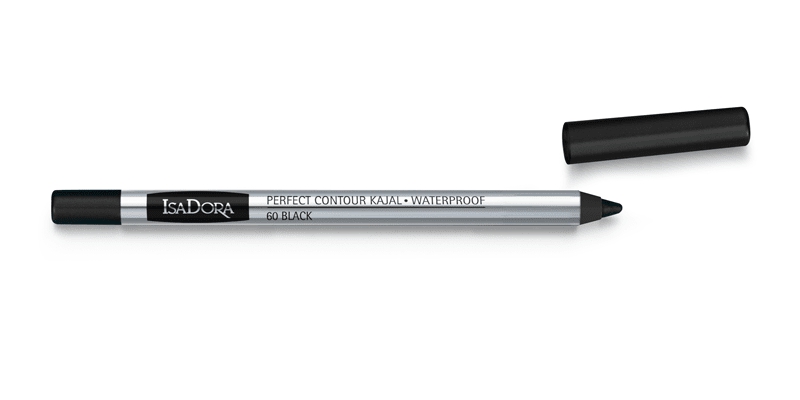 The IsaDora waterproof Kajal liner pencil is very high performing. It glides onto your eye so easily making it perfect for applying with a small mirror when you are on the go – it does not budge, truly is waterproof and gives an intense, matte finished, deep black line to the eye.
Combine that with a great mascara – we love the Charlotte Tilbury Legendary Lashes which gives an intense black, full and fluttery look: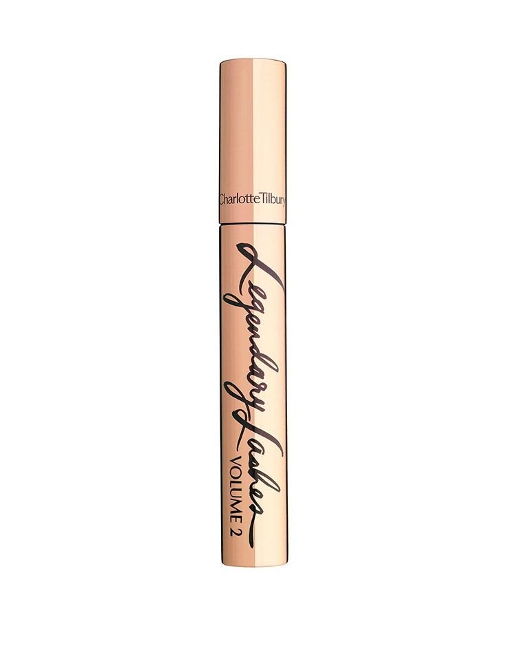 8. Glitter
You can't go to a festival without at least a little bit of sparkle!
The EcoStardust glitter pots are vegan and biodegradable – they are actually made from non GMO eucalyptus trees!: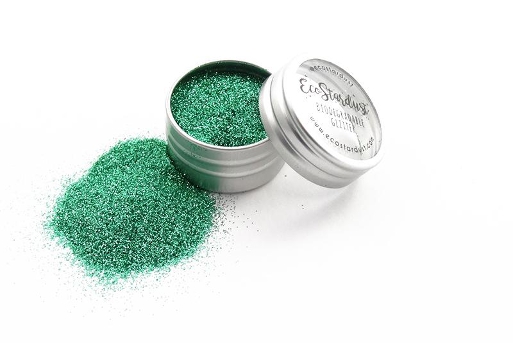 To make any kind of glitter last, you need a really good glue and the 2 best glitter glues on the market are cruelty free (unfortunately not vegan as they contain beeswax) – NYX, and Too Faced… but the Barry M glue is vegan:
[envira-gallery id="16067″]
9. Cleanser
With waterproof make up and glitter to get rid of, you need a really good cleanser that you can also use easily while away from home.
Of course make-up removing wipes are always popular when travelling but they aren't going to do that job on their own so Emma Hardie does a fantastic cleansing balm which you can use a wipe to remove and it doubles up as a moisturiser too!: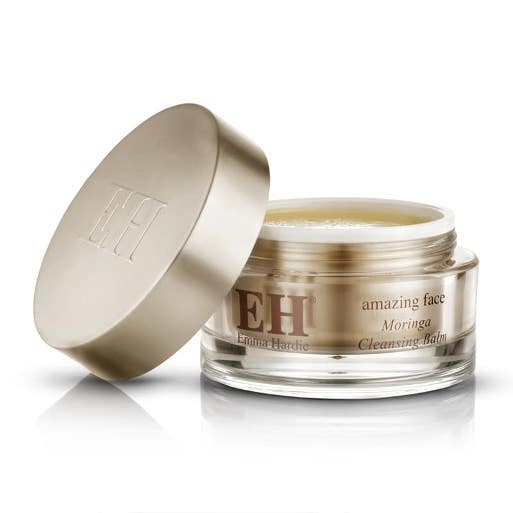 10. Finally – and of course the most important thing as far as we are concerned – your nails!!
This is where you can really have some fun with gorgeous, vibrant colours and we designed our recent collection, The Festival Paint Box, specifically with Summer events and parties in mind: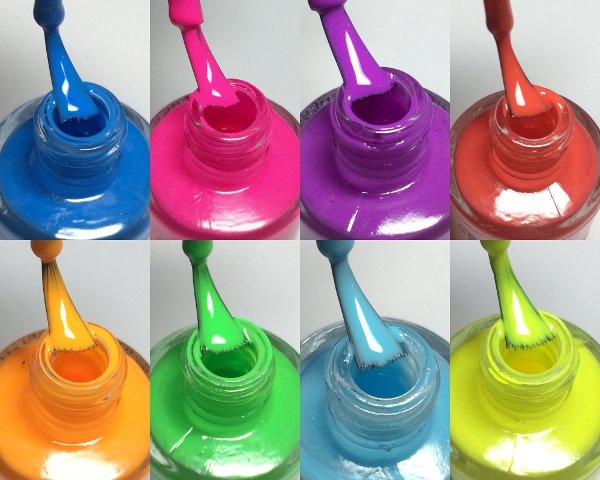 8 bright or neon, creamy and beautiful polishes that can be worn alone, marbled together or used for nail art to create a stunning manicure!
[envira-gallery id="16074″]
If the super bright shades are not for you, then any of our pretty pastel shades which will work beautifully with the outfit we've suggested: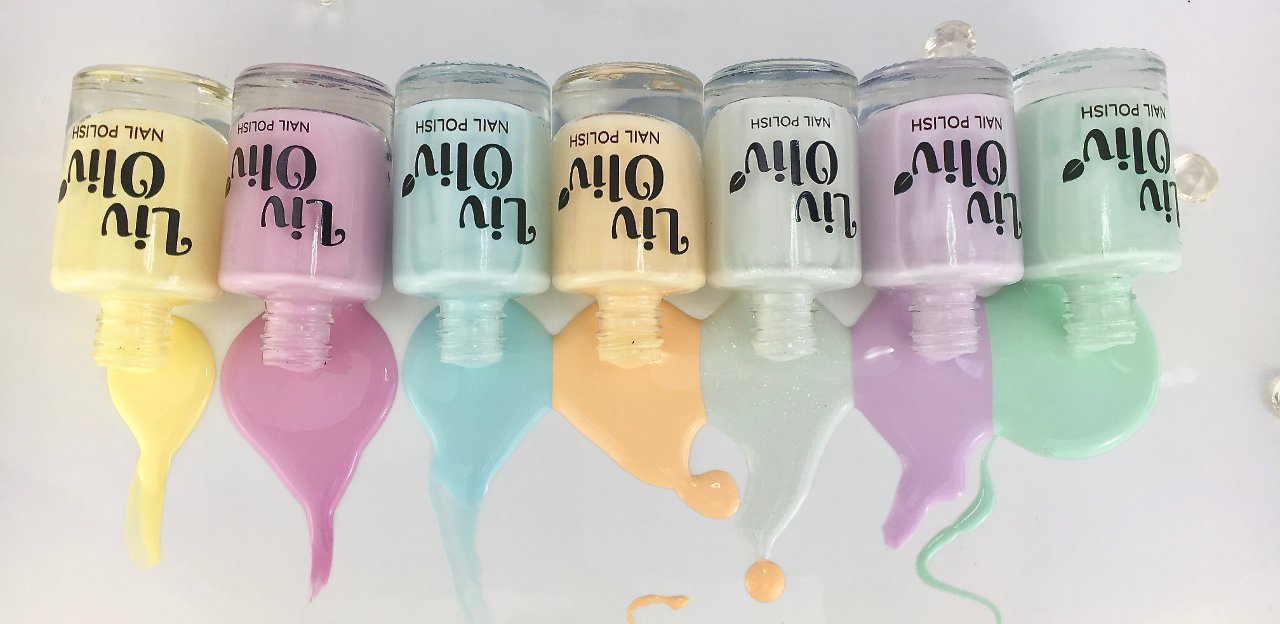 ---
Festival News!
Here's a selection of some cool festivals we have found this year listed in date order:
Southampton or Oxford
26th – 27th May 2018
1st – 3rd June 2018
8th – 10th June 2018
21st 24th June 2018
29th June – 8th July 2018
30 th June – 1st July 2018
12th – 15th July 2018
26th – 29th July
26th – 29th July 2018
27th – 29th July 2018
2nd – 4th August 2018
2nd – 5th August 2018
9th – 11th August 2018
17th – 19th August 2018
9th – 12th August 2018
16th – 19th August 2018
23rd – 26th August 2018
23rd – 26th August 2018
Nail Care!
With the approach of Summer don't forget about the skin on your hands when you are applying your SPF as this is one of the first places that ageing really shows… and of course keep protecting those nails and encouraging them to grow with cuticle oil and hand cream.
And finally…
We're so excited for the warmer weather to arrive and will be launching gorgeous new shades for you right the way through the Summer months!
As always, if there is a particular colour you would like to see added to our range, or a nail care question you'd like answered, please do get in touch as we always love hearing from you.
We hope you have lots of fun in the sunshine and let us know if you head to any of the festivals and remember….
….Liv…Happily!
The LivOliv Team x